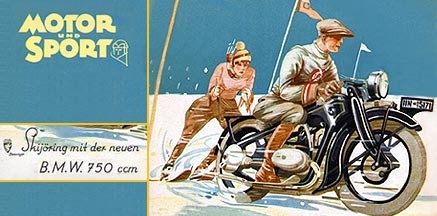 An old illustration showing an R16 towing a skier.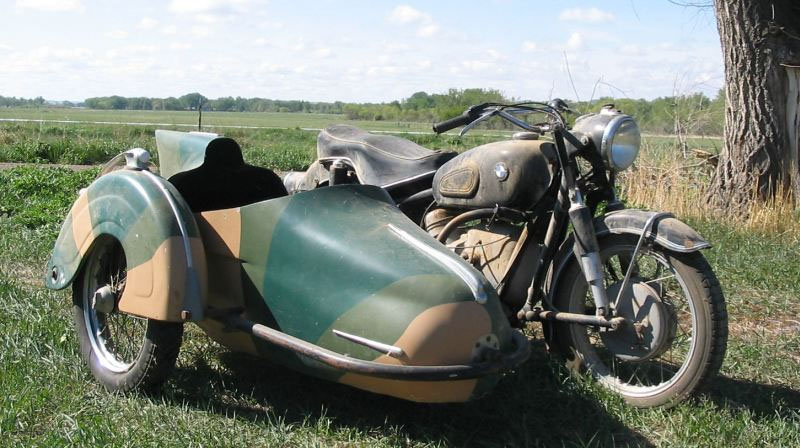 This photo was sent in by one of my web page readers. It shows what he was told is a Dreyer racing sidecar body mounted in what looks like a Steib sidecar frame.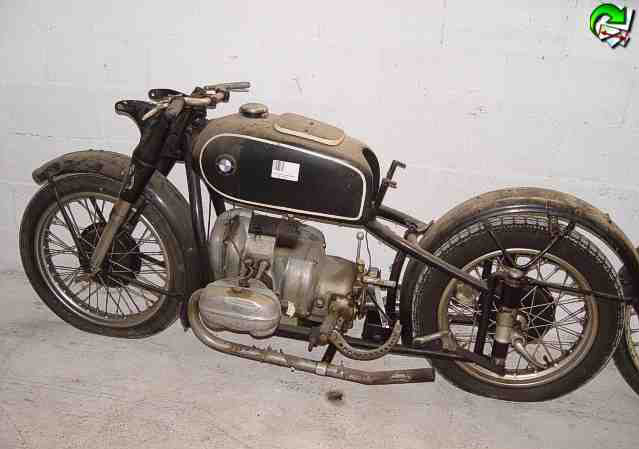 During the summer of 2004 a few bikes came up for sale in Europe, and I got copies of the same photos from a few different people - all asking questions about what was missing, what was original, what might the bikes be worth, etc. This was one of the bikes. It looks like a BMW R5 engine and trans (or perhaps an early R51 engine) in a later plunger frame.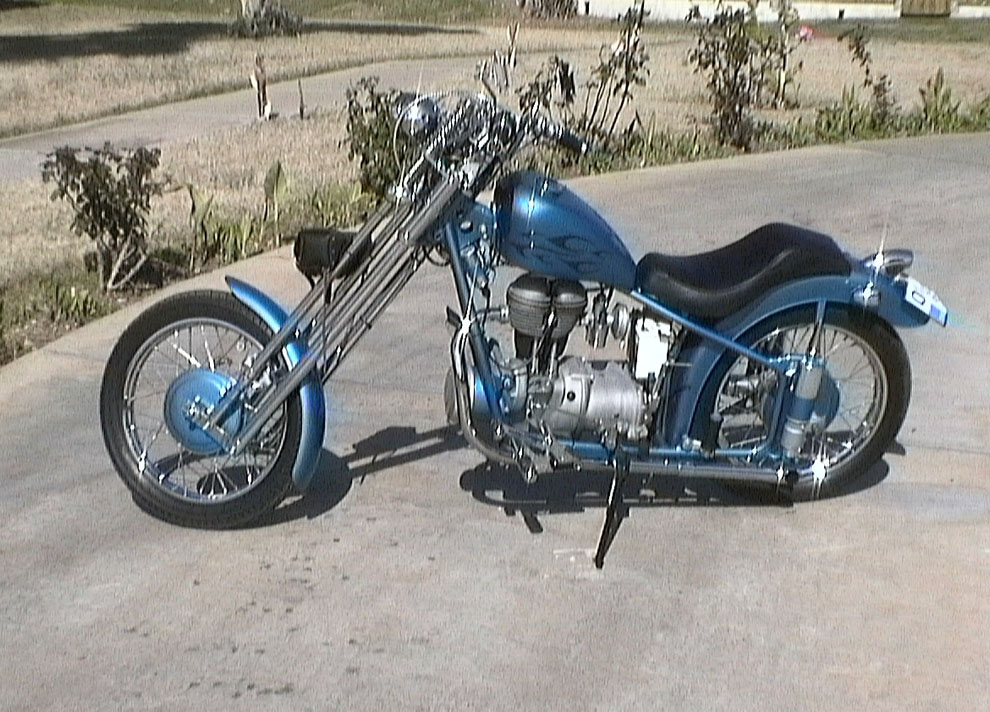 Making choppers out of BMW singles seems to be very popular in Europe! This is a customized 1955 R25/3 that belongs to one of my web page readers.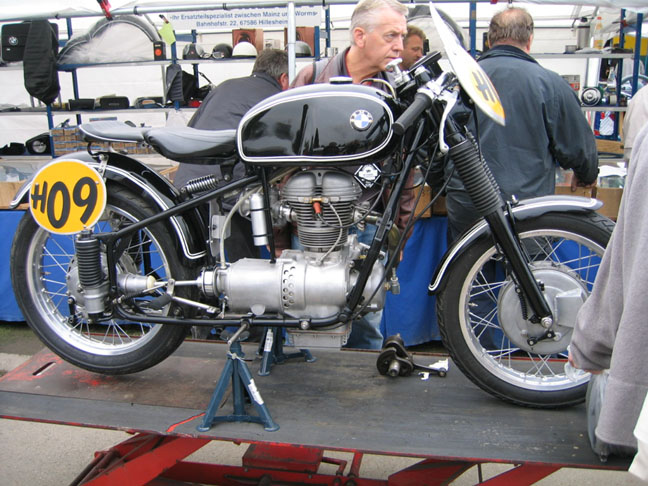 Another R25/3, but this one transformed into a racing bike. This was taken at the 2004 Mannheim show.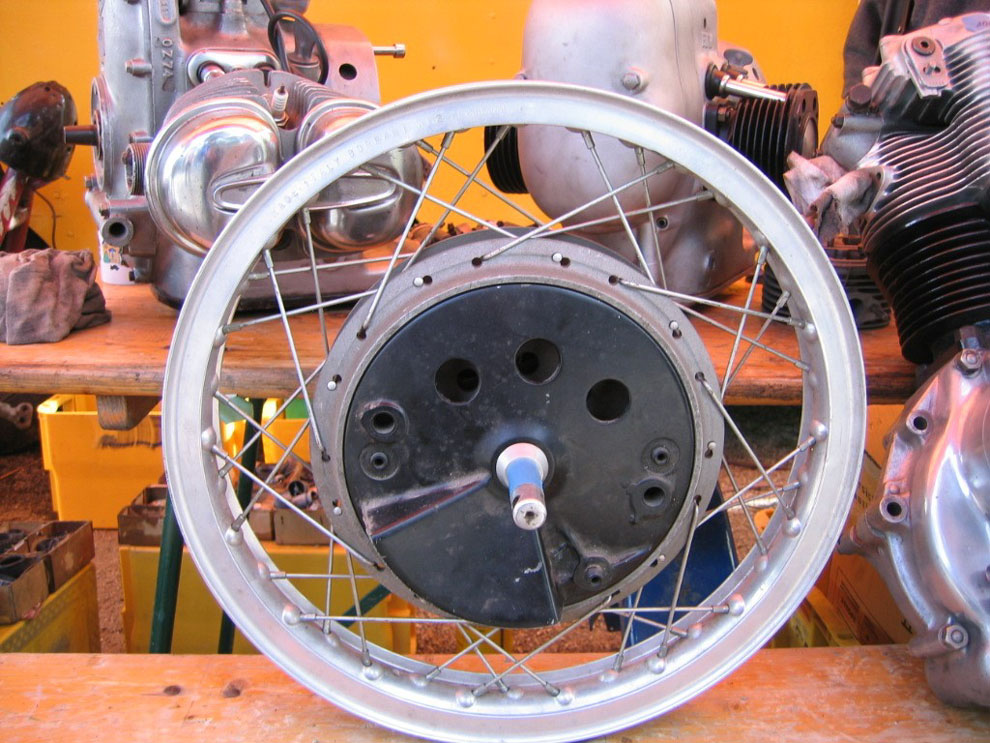 This front wheel & brake was pointed out to me at the Mannheim Germany 2004 show. It was not for sale - just for display. It's a very rare double leading shoe front brake, used by BMW sidecar racers during the 1950s. There is a matching brake plate on the other side of the hub, with another pair of brake shoes. I don't have the name of the company that made this, so if any of my web page readers can supply that, I'd be grateful. Note the R75 (military) engine and other interesting items also available.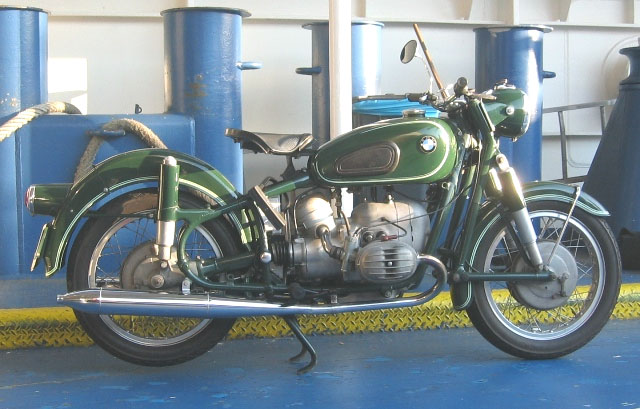 This shot is of a 1962 R60/2. It's finished in original (unrestored) police green, as received from the German Police Acadamy.