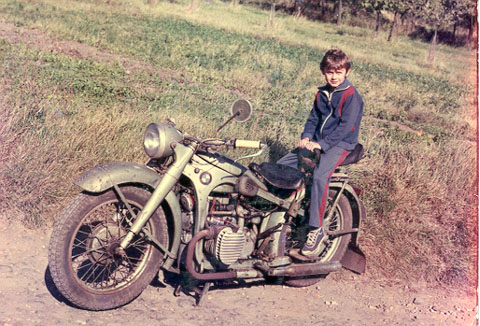 A very nice R12 that I found as a result of my 1991 "parts shopping trip" through Czechoslovakia, Hungary, and Poland. This bike sold before I could connect with the owner, which is a shame, because it was one of more original R12s I've ever found.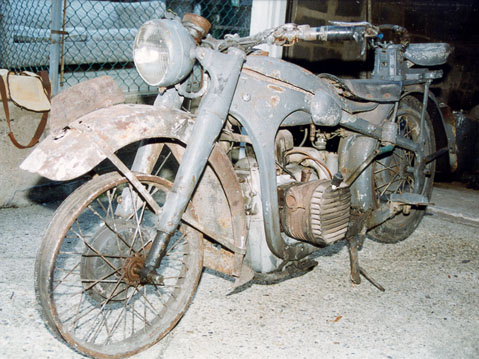 Some of them DON'T get away, like this one. Yes... it's mine! It will shine like the rest of them do, someday. I'll never forget my best friend's reaction when he first saw it: "Nothing a 5 gallon can of gas and a match can't fix..."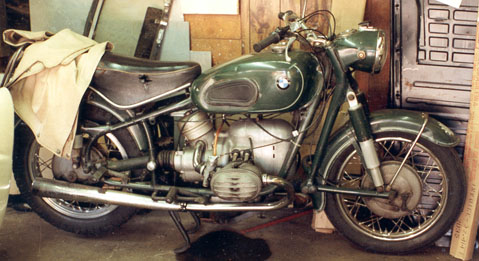 One that I found just 2 miles from my house, but I passed on it. This R50/2 is seen in another rare factory color (rare in the USA anyway), which is green, or "police green" as some prefer. Note the duct tape holding the carb top on.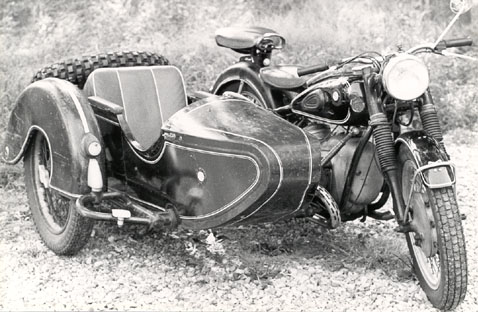 I found a nice unrestored Spezial (Steib TR500 made especially for BMW), and mounted it to my 1955 R67/3. The Spezial was the best riding sidecar I've ever had, bar none.
On the other hand, this is probably the WORST bike I've ever ridden as far as comfort, but oh do I think they're pretty! Seen here is my 1970 Boat Tail Sportster. I restored this machine in 30 days on a bet. I won.
"Parts? We don't need no STINKIN parts!" Not all spares, actually my 1942 Zundapp KS750 undergoing restoration. They do take up a whole lot of room when they're in little pieces.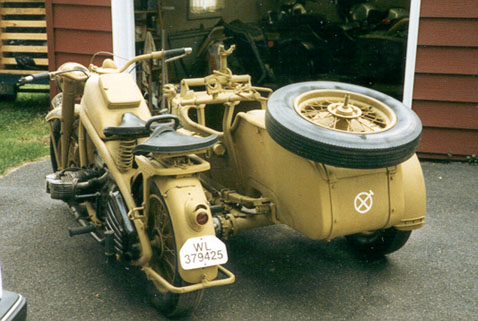 The KS750 seen here before restoration.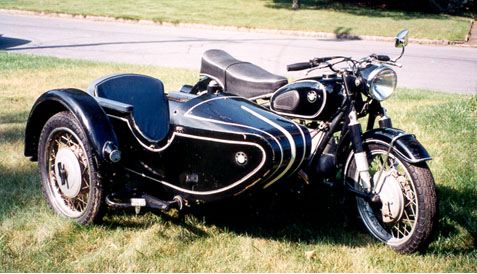 My unrestored 1966 R69S with Hollandia sidecar.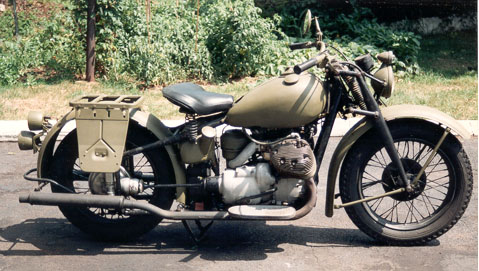 My 1942 Indian 841. A shaft driven V twin experimental bike made for the military. The shaft drive can easily be seen from this shot. This bike (and the Harley XA) were a real handful to ride with their left hand throttle and right hand clutch - this to make it easier for dispatch riders to hand notes to the drivers of other vehicles moving in convoy.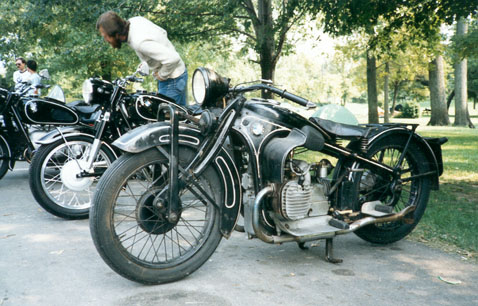 A unrestored BMW R11 as seen at a Vintage BMW rally circa 1985. You can just about make me out in the background, wearing a BMW shirt.