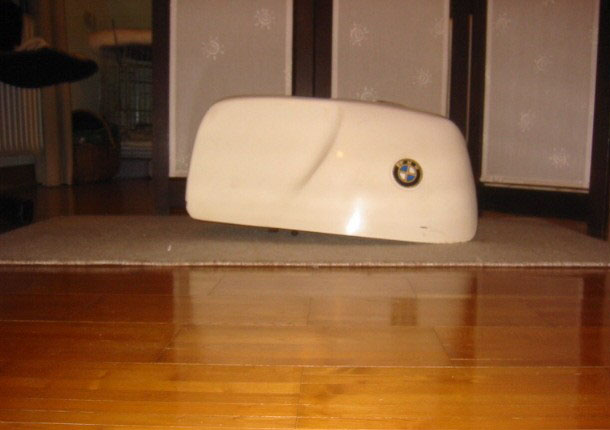 This photo shows a plastic tank made for 1970 & newer twins. There is no room under the tank to clear a master cylinder however.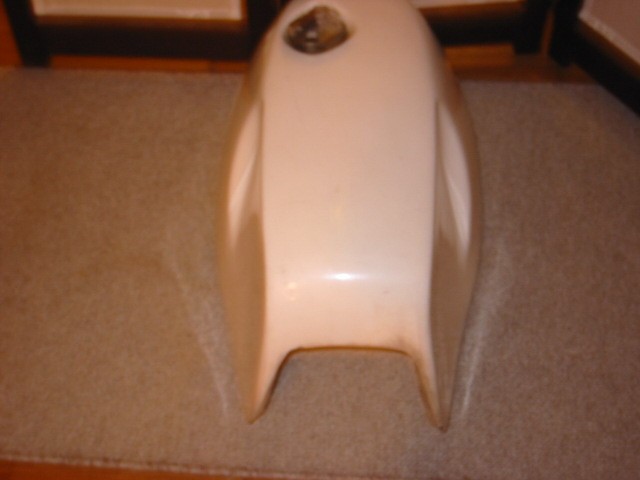 Riders view of the same tank.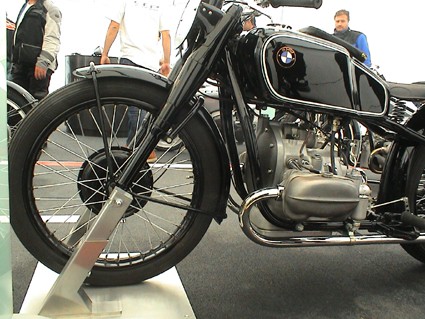 This photo of an R51SS was taken in Germany recently. Great looking Hoske racing style tank, with cushion on top. Note the Hoske total loss timing cover (eliminates the distributor & coil) and the magneto sitting up on top where the generator used to be.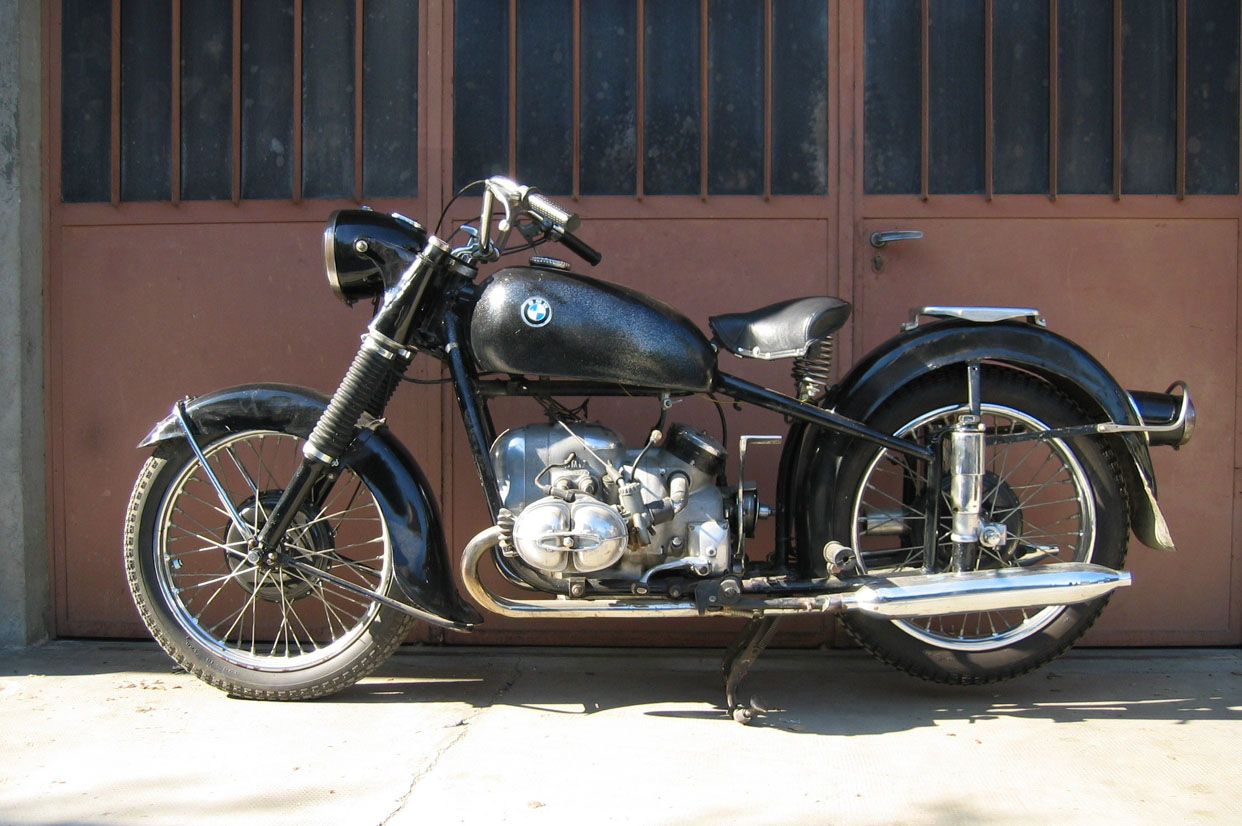 This 1952 R51/3 was recently found in Turkey, and has what appears to be a custom fiberglass style tank from some other bike.