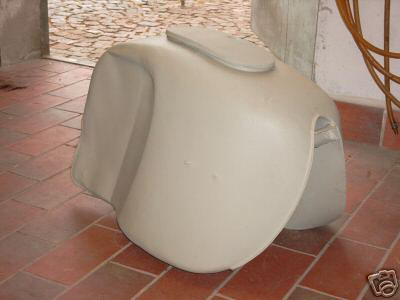 More photos of /5 Hoskes are starting to come in, which is a great help! This rather large example clearly shows the later (/5 & newer) front mount.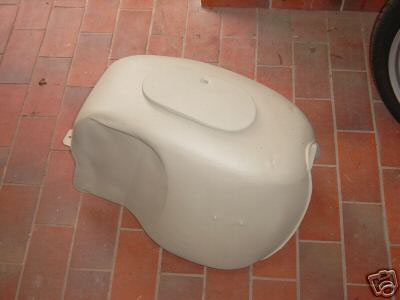 Upper view of the toolbox on the /5 Hoske. The rear tank mount is just visible at the back of the tank. Unlike the completely removable Heinrich toolbox lid, this one appears to be hinged from the right side.
The next eight photos were taken at the 2004 Mannheim show in Germany. This will give you an idea of some of the interesting tanks available for sale. While it always seems to rain during the Mannheim meet, this was the first time that mud really became a problem in some areas of the field! It didn't slow down the action, however.