This is my own 1974 R90/6, which I bought new and owned for almost 20 years. I added the 10 gallon Heinrich tank in 1977. The bike quickly came to be known to my friends as "Orca", after the movie about the killer whale! This photo was taken around 1992, shortly before I sold it.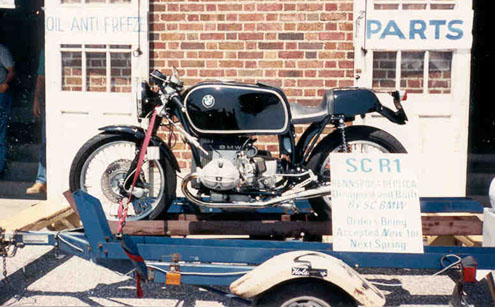 This photo was taken at the BMW national in York PA in 1989. I really have no information about this tank, but it's interesting to see.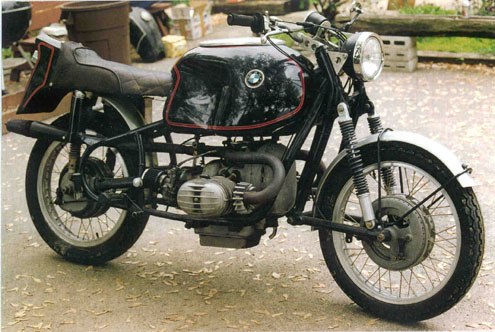 At first glance you'd say "Ah, another Heinrich" - but that's not so. This is actually a fiberglass copy. I'm not sure if the aluminum top cover came with the tank when new, or if it was added by an owner along the way.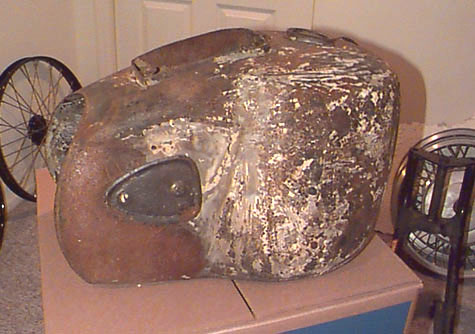 Here's a picture of double-ugly, my nick-name for this 8+ gallon Hoske tank earmarked for my R50S. The unique thing about this large Hoske is that it's designed to work with a solo seat. That can be hard to find once you get past 6+ gallons. It looks like it was in a fire, but actually someone used a heat gun to strip off some paint. The bare metal soon got a flash coat of surface rust. I'm just about to send this tank out for some expert repair, and I hope to have an 'after' shot for you soon!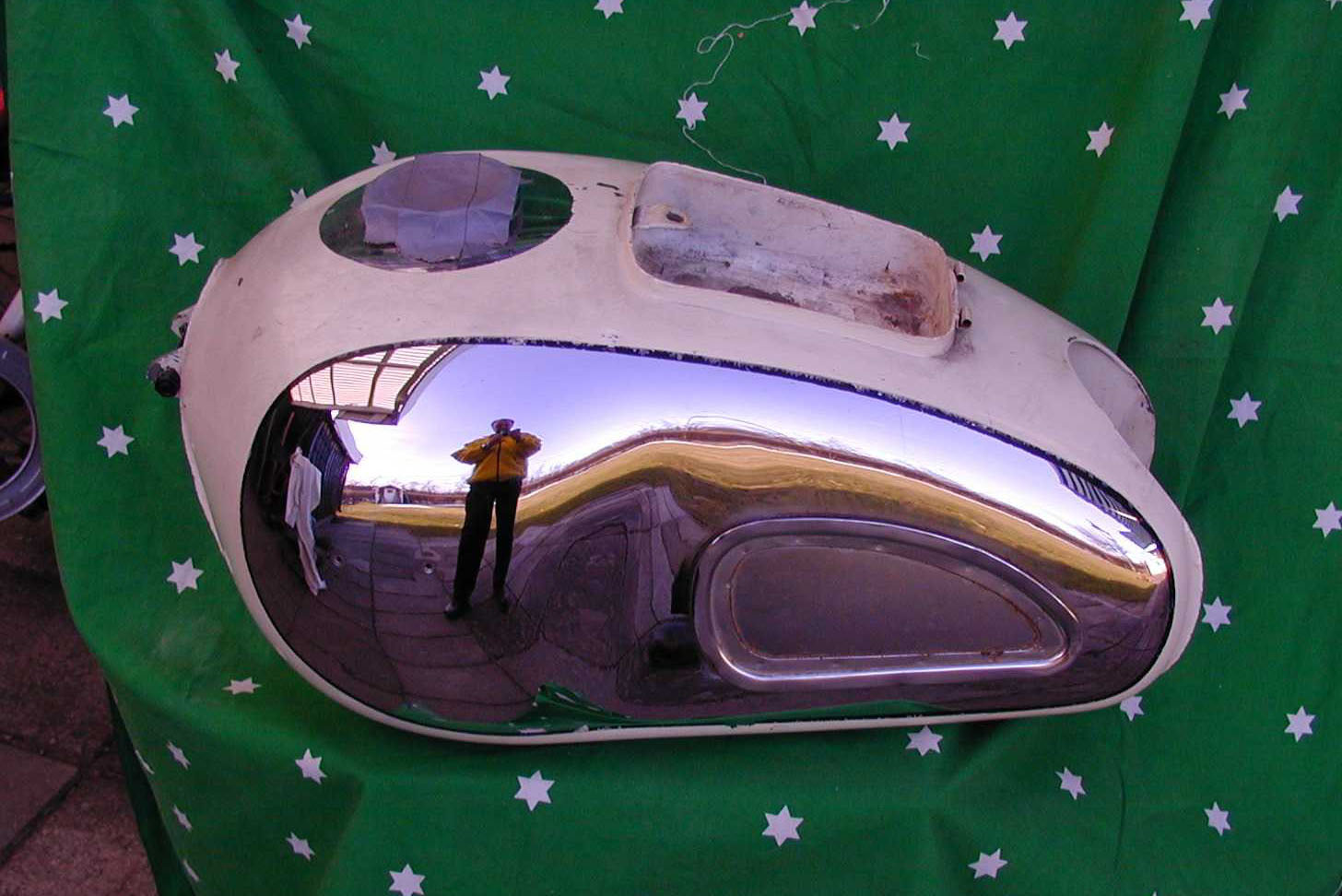 Not often seen in the States is the 6.5 gallon BMW Sport tank with optional chromed sides. Yes - this is a BMW factory option! This one has a tunnel through the tool box for the routing of wires, so it would seem to have been slated for use by authorities. Many of these chromed tanks were used on 'escort' and 'parade' bikes. I saw one photo of several BMWs fitted with these chrome tanks and wide white sidewalls on the tires!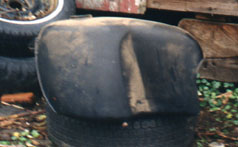 This tank is identical to the black & silver Hoske tank on the previous page, except that this one was sold without the tool box on top. This tank changed hands recently, and hopefully it's being readied for the road again!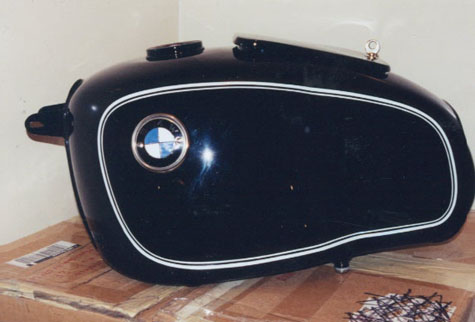 This gorgeous Hoske is about 7 gallons in capacity and made for a plunger frame twin. A tip-off is the long front mounting brackets, which in all the tanks I've seen so far are only found on the 'plunger' Hoskes.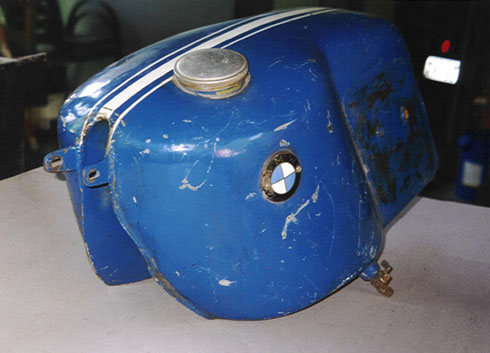 This Hoske has a shape that's very similar to others we have looked at, but what makes this one different is the offset filler cap. Very uncommon and usually only seen on the more sporting Hoske tanks. This tank is for a plunger twin.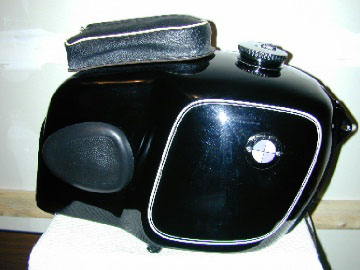 Now and then I've run into a Hoske with an external tool box bolted on top, but this is the first one I've seen with a pad bolted to the tank.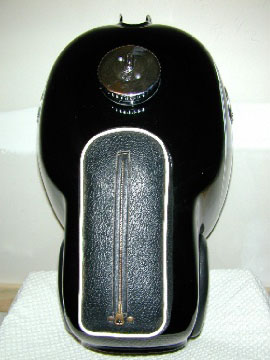 The upholstery and zipper details are just like the rear pad on my R68 ISDT bike, which makes me believe that this pad is an original item in very good shape.