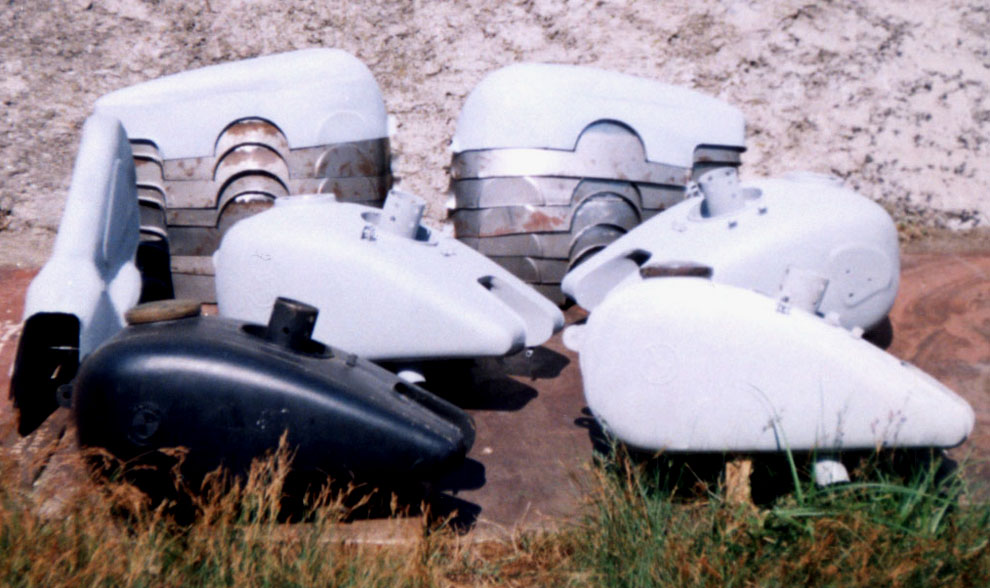 This photo should give you and idea of the efforts that some folks are putting in to reproducing parts for the R75 - complete new gas tanks!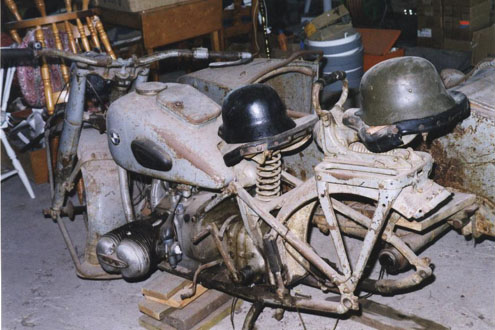 This photo, along with the next four, are of an R75 that was recently found in Sweden. What an absolutely wonderful find this early R75 was.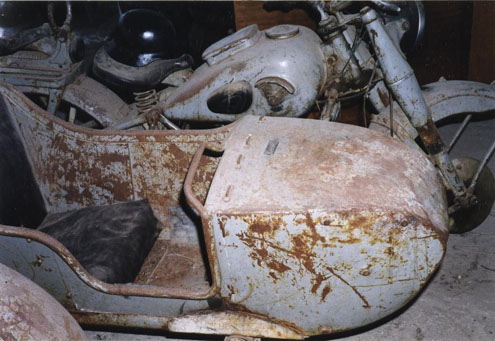 I've seen so few of the early bikes with their original front fender side valance still in place, and of course this bike still has one.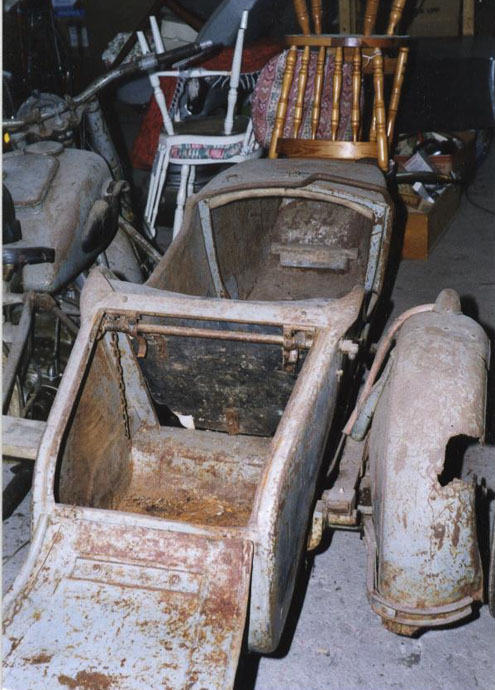 These even appear to be the original seat cushions. I see what looks like the lower seat locking lever still in there. Note the two tire pump brackets still in place at the left & right trunk latch. I can see the trace of the two sidecar tail light mounting holes still in the fender. An early bike like this still would have been fitted with a sidecar fender rear light from the factory.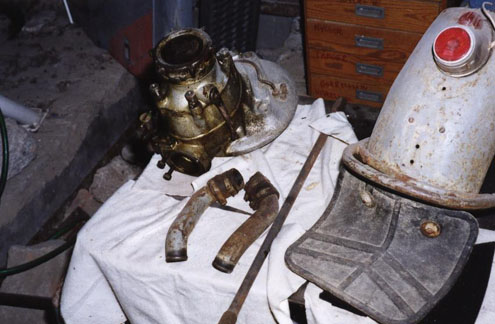 Seen here next to the rear fender flap are the two intake air tubes for the trans mounted oil bath air filter (not shown). The rear light shown is not the original style.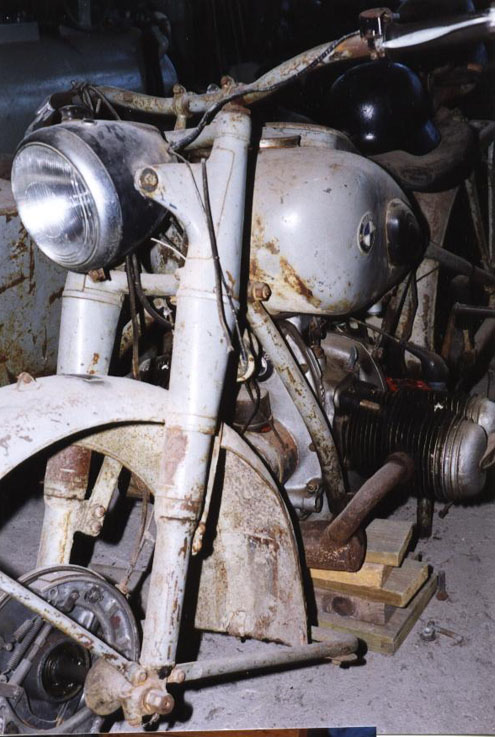 The headlight & handlebar dipper switch look to be postwar, but other than this and the tail light, the bike looks right.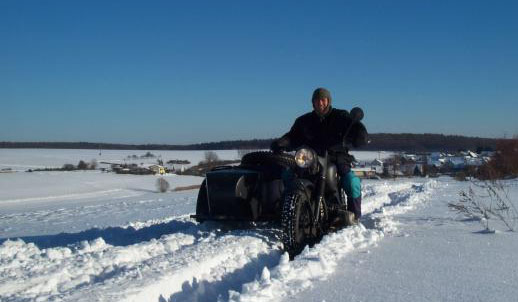 One of my web page readers having some winter fun with his own R75.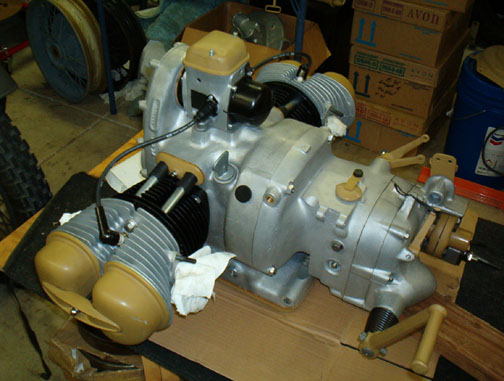 "Somewhere in the USA" - a freshly restored R75 engine & gearbox wait to be installed in the frame.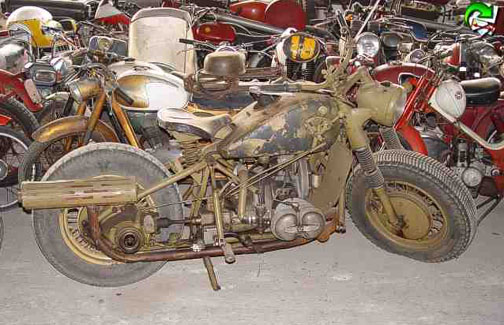 During the summer of 2004, several bikes came up for sale, and I got photos and questions about them from several people. Here is one of those bikes, an old BMW R75. It's missing both fenders & the rear rack, but the rest (other than the muffler) look pretty good.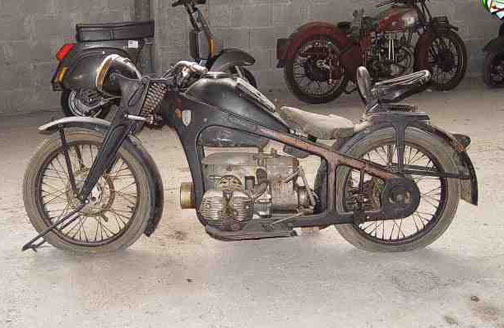 This was another of the "BMWs" that was for sale - but it's actually a pre-war Zundapp KS600W - and pretty complete too.