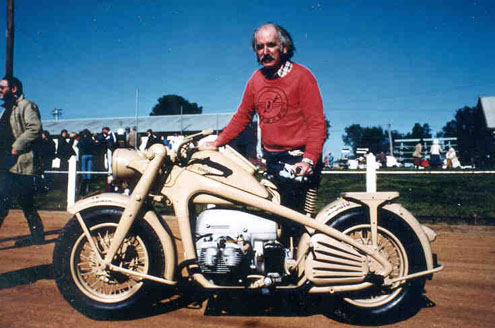 This nice looking KS750 solo bike photo was taken down in Australia during the 1970s. About 10 years ago I was sorry to hear that this bike and several other rare machines were destroyed in a fire.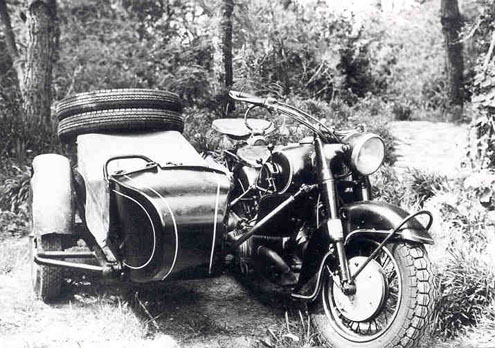 This early R75 was found in Poland in 1980. Other than the three non-original fenders, it looks to be very complete and in nice shape.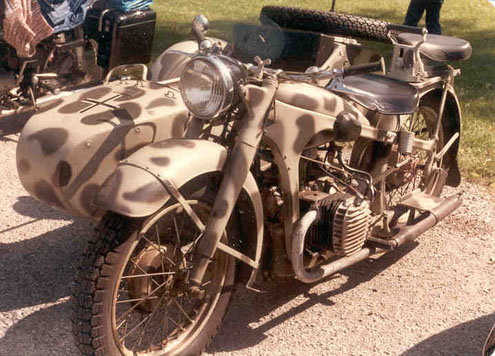 This R12 was photographed at a show in the 1980s. Except for the British controls and questionable mufflers & kneepads, this is a very nice looking rig.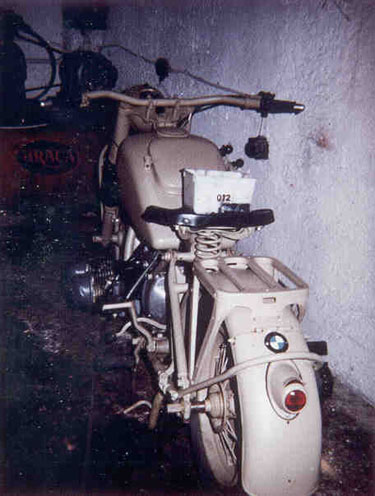 Here's a good shot of an earlier R75 where you can really see the 180mm rear fender very well. I prefer the older bikes if I had to pick just one to have.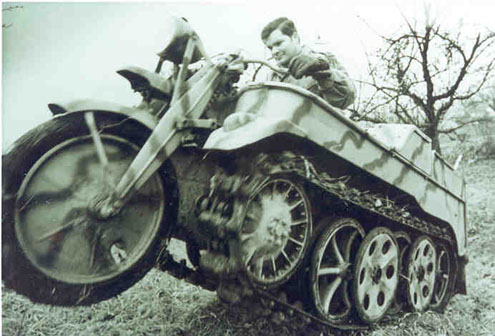 A fellow BMW vintage club member having some fun with one of his 'toys'!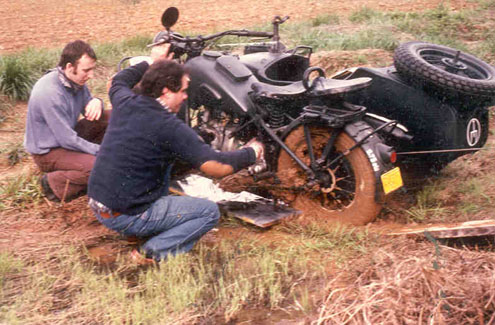 Vintage BMW Club co-founder John Harper (center) having a little less fun than he was a few minutes ago...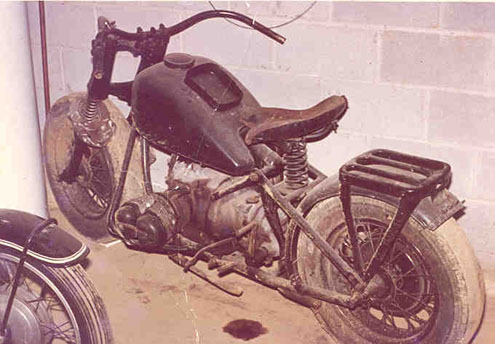 This was actually my first BMW R75 - as photographed by the owner before me in 1972. A few of the parts on this bike were used to fix up his other bike, so I started with about half of what you see here.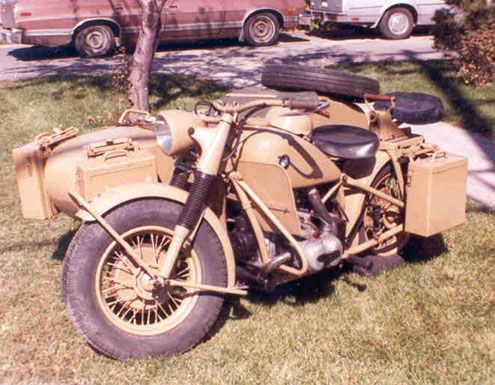 The most memorable thing about this R75 was actually the price. Back in 1980 when this photo was taken, it was for sale at $30,000 US! That would still buy you a lot of bike now, twenty odd years later! Another one that I've lost track of.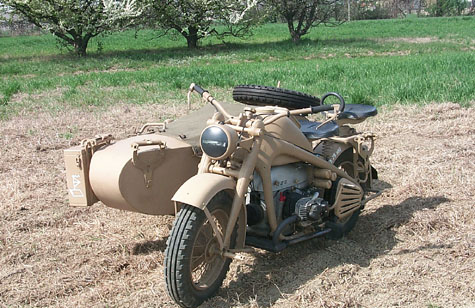 This excellent looking KS750 comes to us from one of my web page readers in Italy. A beautiful machine!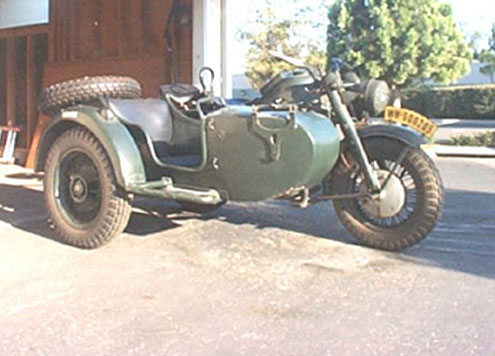 This machine was purchased in Greece during the late 1960s by a US Air Force Officer. During the 2 years that he was stationed there he also picked up a few spares parts, along with finding some of the parts this bike was missing. The bike came to the USA during the 1970's when he returned to Texas. Today it's still in the same family, belonging to the son of that officer.