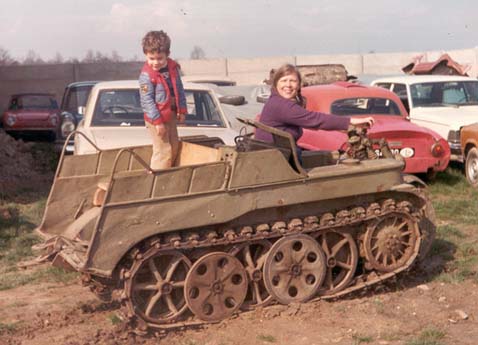 An NSU Kettenkrad, still running around the family farm. This was taken in the late 1970s in Belgium.
If you had a machine gun on your bike, you'll also need one of these ammo can racks in the trunk of the sidecar. The rack was made to hold three 500 round cans of belt-feed ammunition.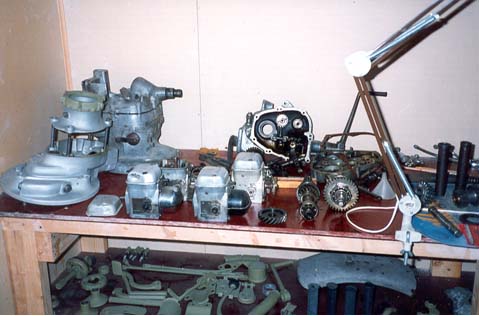 Work bench of an R75 & KS750 collector in Norway. Can you identify all these parts? A lot of prime stuff here.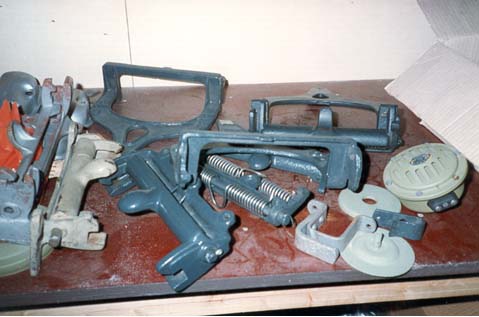 Another view of the same work bench. In the front center of the photo is an early KS750 rear saddlebag bracket. The two to the left are rear R75 saddlebag brackets. The three Y shaped brackets towards the rear are saddlebag mounts for the nose of the sidecar, or for the rear of the later KS750s.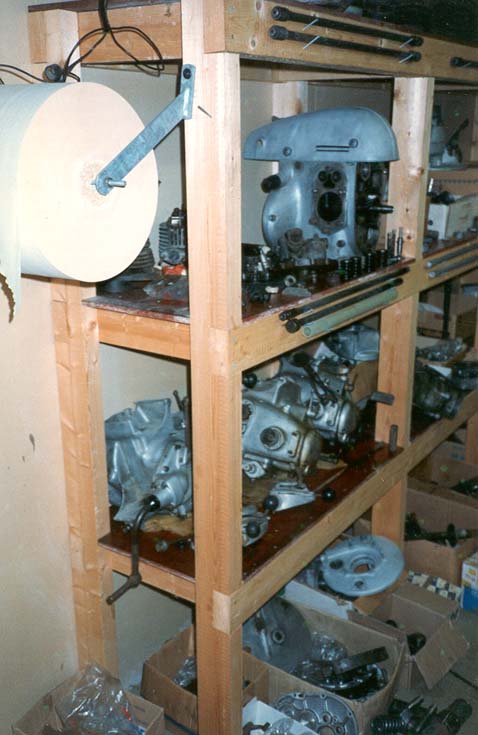 The KS750 section of the same work shop. The various shafts in front of the shelves are sidecar wheel drive shafts and sidecar body suspension torsion tubes.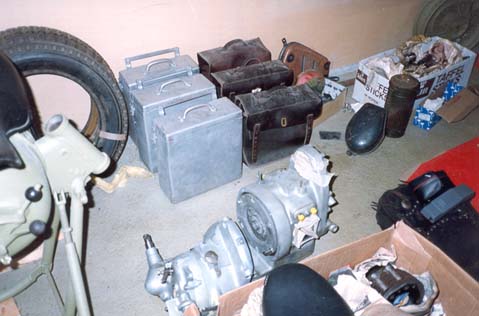 The floor space next to the work bench. Note the "Notek" blackout light on the floor next to the gas mask can. No, your computer screen isn't dirty - those are just drool marks on the photos....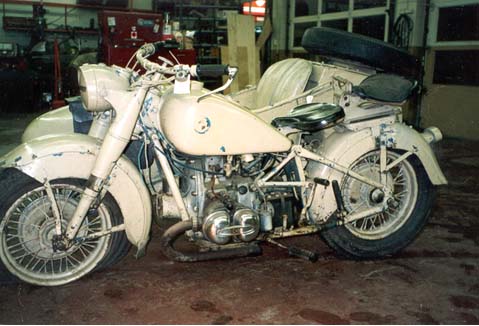 As ugly as it is, this bike actually had a lot of usable parts on it, including an early KS750 torsion bar sidecar frame and drive. The front fender is a modified KS750 front fender. The rest? God knows... The rider seat on this one was welded rigidly into position.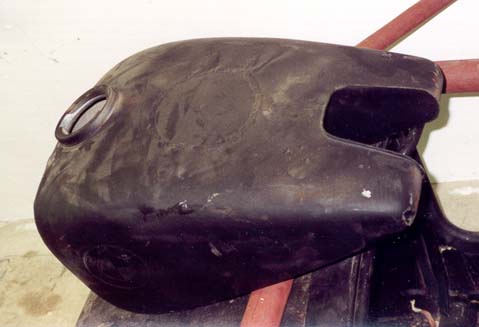 This is what all too many R75 gas tanks end up looking like. The air filter unit has been completely removed, and the hole plated over. Kits are now being sold in Germany with all the parts needed to make them right again.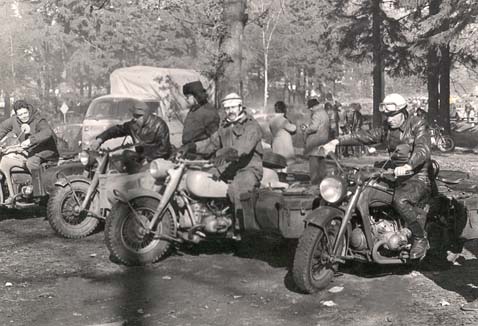 Another R75 get-together shot, this time in Belgium in the late 1970s. The KS750 on the right has a BMW R75 engine in it, along with some non-standard engine parts. An R75 engine in a KS750 bike is not that uncommon a change, even though it's not a drop-in conversion.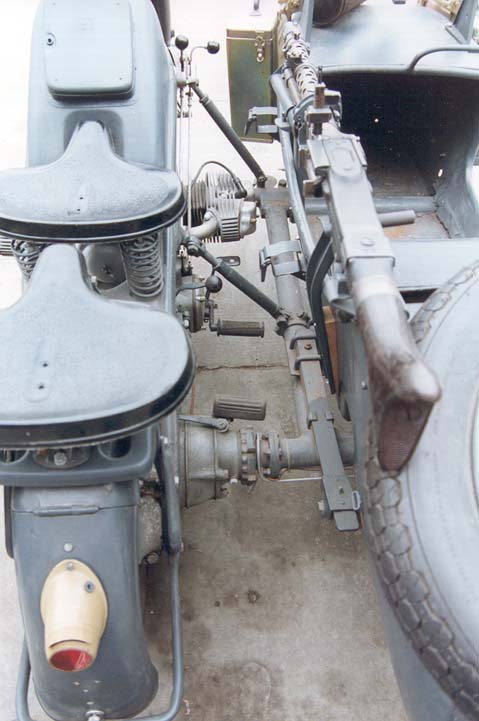 A good view of the MG34 machine gun in the side rest assembly, mounted here on a KS750. There was also a special cover made to keep the weather off the gun when it was stored like this. The two U shaped clamps on the side of the sidecar body held a spare barrel for the MG34 inside its own carring case.